Home » Change Leadership, Recently Published Articles, Business Transformation, Culture, Human Capital Management, Leadership, Management, Talent Management
Understanding the Workforce Challenges of Mergers and Acquisitions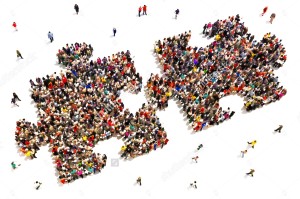 The thing that tends to motivate all businesses, from the sole trader to the blue chip corporation, is the need for growth. But growth comes at a price and can put a huge amount of pressure and strain on businesses, as they attempt to navigate and mitigate for the internal changes that are required.
For the most part, business growth is generated internally and is the result of economic or market factors like innovation, profitability and funding. But when a business expands rapidly as a result of a merger or acquisition the challenges that lie ahead can be considerable, not least for the wider workforce.
Growth through Alliances
In 1972, Larry Greiner published his seminal paper in the Harvard Business Review. Named 'Evolution and Revolution as Organisations Grow', the paper proposed a cyclical model of business growth in which organisations undergo periods of stable growth, punctuated by crises as the current management structure becomes increasingly untenable. In this way, internal growth creates its own crises as a matter of course.
In 1998, recognising the increasingly collaborative and acquisitional nature of global business, Greiner added a sixth phase of evolution. It was only by stepping outside the business' boundaries, creating alliances, pursuing acquisitions and mergers, that he believed businesses could overcome a crisis of internal growth, brought about when a business realises that it no longer has the internal resources to meet its growth aspirations.
For businesses that generate growth by stepping outside their boundaries, mergers and acquisitions bring the highest potential risk of failure.
Surviving a Crisis of Identity
Understanding and preparing for a crisis of identity is crucial for any business that wants to expand through merger or acquisition. The challenges most businesses expect are technical, administrative, financial and structural; but they all too often overlook the emotional and cultural. Overcoming these will involve the support of and from the most important asset the business owns – its workforce.
Workforce analytics is crucial in the planning stages. In an interview for The Deal magazine, Mercer's Duncan Smith explains the importance of workforce analytics to ensuring success and a smooth transition into a new order.
"At the highest level, it's about understanding which groups of individuals or roles are fundamental to driving future strategic value for the business and segmenting the workforce accordingly. Then it's a return to basic economic demand and supply — identifying how many people you will need, how many you have, where the gaps exist, and how you are going to close them."
The role of managers is crucial in this demand and supply process, not least because of the shifting cultural landscape that will inevitably emerge when two organisations come together to form one. Factor into this the emotional strains of reorganisation that could see potential job losses and the moving or outsourcing of business units or departments and the need for effective change management becomes clear.
The need for implementing change management and getting full HR involvement now seems to be the accepted wisdom when it comes to mergers and acquisitions. A PWC report from 2011 notes that increasingly HR personnel are finding themselves invited to the table in the deal-making process.
Best Practice
Below are some recommendations on best practice when planning and implementing a merger or acquisition.
Once it has been agreed to announce the merger or acquisition, regular communications on every aspect should be cascaded down to all employees.
Encourage feedback from all employees and be open and frank with the facts, however hard they might be.
Emphasise the career opportunities that could result from the merger or acquisition.
Start thinking and mapping out integration strategy as part of the due diligence process.
Involve HR in the process from the start.
Develop change management as a core competency. Supporting staff on a day to day basis though the process whilst continuing with business as usual, requires enormous depths of leadership and management capacity.
Make sure during the due diligence phase that the vision, purposes and values of the target business are compatible with yours.
Make sure your vision, purpose and values are embedded in the emerging new combined business.
Identify the best practices of each company and carry forward the ones that will best serve the new company as a whole.
The world today is a smaller place than it was forty years ago, when Larry Greiner published his model of business growth. Globalisation and the unstoppable march of technology, especially in the telecommunications sphere, has meant companies have access to the tools and the talent to compete and expand into a dynamic and increasingly international marketplace.
As a result businesses are seeking strategic mergers and acquisitions at increasingly early stages in their development. It's easy to get bogged down in the technical and financial challenges this presents to a growing organisation, but focusing on your workforce is essential if you are to retain key talent, keep hold of your values and push through to become a stronger and more profitable organisation than you are today.
Other articles you may be interested in: