Home » Change Leadership, Change Management Tools
Leader in Name Only, or a True Leader?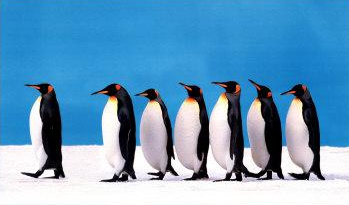 Successful change initiatives require strong committed leadership through the entire project by both the business sponsor and the implementation team members. When strong leadership is lacking, the risks are manifold, such as stakeholders believe the "wrong" people are leading the effort; leaders kick-off the initiative and are not seen or heard from again; leaders are uninformed of initiative progress and do not know how to help; or leaders are not clear about what priority this initiative has among multiple business objective. The list of risks could go on and on.
But, how do you know if your initiative has strong, committed leadership? It's not always as obvious, or easy to tell, as it may seem. Below is a series of questions to ask yourself and your team. Honest answers to these questions will help assess the leadership strength surrounding your initiative:
Is there clear ownership for this change initiative and a mandate for change from leaders?
Do all leaders understand the role they must play and the actions they must take to lead the initiative?
Are leaders able to discuss the initiative in concise, compelling, consistent terms?
Are leaders (especially the sponsor) effective in helping manage "attention" to this initiative (attention = time + focus + passion)?
Are the leaders fluent in the issues, problems and solutions associated with the strategy for this particular change?
Do leaders consistently pass the "calendar test" in terms of how much personal time they are devoting to this project?
Are leaders personally accountable and willing to hold people accountable for supporting and implementing the change?
Tell tell signs that your initiative has strong leadership
The sponsor is actively engaged in the initiative on an ongoing basis
Leaders frequently communicate the vision and models new behaviors
Leaders are aligned with the "what," "why" and "how" of the change initiative
Team members hold themselves and their colleagues accountable for outcomes
Team members see themselves as change advocates who can impact others through their own behaviors and practices
If you'd like to know more about the characteristics of a strong change leader, see our list of "What Effective Change Leaders Do"
Other articles you may be interested in: