Home » Employee Engagement, Culture, Human Capital Management, Leadership, Management, Talent Management
How a Higher Purpose Motivates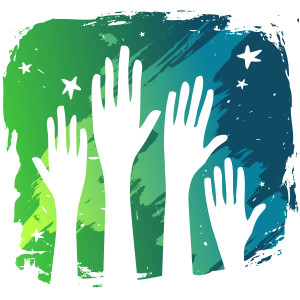 In 1959, Frederick Herzberg published his now famous two-factor theory of motivation. It articulated two categories of activities that occurred in organizations, and which defined what compelled people to be productive.
To this day, it continues to surprise organizations, managers, and scholars.
The factors were named hygienic and non-hygienic.
Hygienic factors were those things that employees expected to get as a matter of course: Fair pay, a pleasant relationship with their supervisors, and safe working conditions, as well as others.
Non-hygienic factors included things such as achievement on the job, opportunities to achieve more, promotion, and recognition for exemplary work.
Non-hygienic factors, it turned out, were the things that motivated people to do more and better work.
Hygienic factors did nothing. They didn't motivate, and they didn't demotivate. Pay and so called "incentives" fell into this category, and still do.
They only had influence when they were not given to employees. In other words, when they were taken away, then they demotivated staff.
And that meant that hygienic and non-hygienic factors were not opposites. They operated on separate planes.
The relevance of these factors, just like many other managerial principles, resurface from time to time, making them appear to be something new when in fact they are not.
In the 1990s, it was referred to as making a difference. And the idea was that people were working for more than a way to pay their bills, have a nice vacation, and put their kids through college.
It came, in part, from the desire to break out of the traditional attitudes towards work that their parents had and to do something important in the organizations that employed them.
More recently, it was shown up as achieving a higher purpose. And that really sounds like the "opportunities for achievement" that Herzberg identified as a motivator more than 50 years ago.
This time, however, that purpose takes them beyond their own personal circumstances. Instead of simply being able to change their organizations, they now have a burning desire to change the lives of others. And that means that everything they do to develop themselves personally and professionally is brought into line so that they can accomplish it.
Organizations that support this wider ambition of employees will reap huge benefits, while those that don't will find that their people are antagonistic and uncooperative, or they simply move on to greener pastures.
A higher purpose gives employees a reason to come to work. It generates enthusiasm for what they do, and a commitment to making it happen that is entrepreneurial. Instead of just a "can do" attitude, which was popular during their parents' day, it's become "do whatever it takes" mindset.
Employees with a higher purpose are less concerned about whether it's time to go home, and more concerned about how much more they can accomplish in order to get closer to achieving their big goal.
There are two things that organizations can do to help their employees fulfill their higher purpose.
The first is to provide opportunities for them to develop their skills so that they can work more effectively. This exactly matches another of Herzberg's non-hygienic factors – opportunities to achieve more.
The second thing they can do is to encourage them to connect with other people in their organizations.
The traditional chain of command, which exists today not only in fact, but also in principle, always inhibited the free exchange of ideas and the development of relationships. Communication was vertical.
Even flatter organizational structures didn't solve the problem because the hierarchical mindset was still in place. The only difference was that the chain was shorter.
In order to facilitate the kind of connections that employees want to make today, they have to be encouraged to interact with anyone they want to. By doing so, they'll form communities of like-minded people to collaborate towards purposes that they share.
And when that happens, organizations will be healthier. Their employees will be happy, and their increased productivity will propel the companies where they work into prosperity.
Other articles you may be interested in: