Home » Change Leadership, Research & Studies
Gartner Study Finds Companies Under-Invest in Organizational Change Management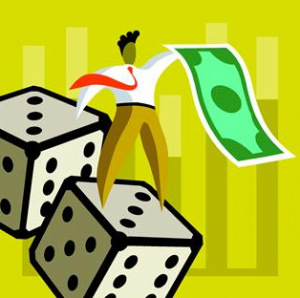 A 2011 Gartner survey1 found that companies under-invest in organizational change management. Companies allocate, on average, only 5% of the overall system implementation budget to the change management effort. Gartner recommends that companies allocate an average of 15% of the program budget to organizational change management, inclusive of training — but more, if changes are significant or the corporate culture is more change-averse.
The survey also found system integrators have relatively weak change management capabilities. Across the 169 implementations surveyed, companies were least satisfied with their system integrator's organizational change management skills. Change management came in last among a list of 19 aspects of service provider performance that participants rated.
These findings re-affirm previous research that organizational change management accounts for 17% of the success of an IT project2. Among clients whose system implementations had failed or were at risk of failing, mishandling of the project's organizational change effort was a key contributor to the failure3.
Gartner recommends a few strategies for a change management approach:
Embed change management into the program structure. Avoid viewing change management as an afterthought or an expendable line item. Change management executed well is a critical component of the program's success. Treat organizational change management as being of equal importance as the technical aspects of the implementation.
Begin change management as early as possible. Assessing change impacts early allows the project team time to address issues, obtain buy-in from business sponsors and end-users, and de
velop interventions that help the organization adapt to new processes and technologies, and adopt new behaviors.
Consider hiring a firm specializing in change management. Your implementation partner may technically and functionally strong, but they may not have a strong change management capability. If your organization is averse to change, and the change impacts of the new system are significant, consider a firm that specializes in organizational change management to support this piece of the program.

1 Lessons from 169 SAP Implementations Using Service Providers in North America, Gartner, March 2011
2 How to Increase Your IT Project Success Rate, Gartner, January 2011
3 ERP Implementation: To Avoid Project Failure, Assess the Impact of Change Before Starting Configuration, Gartner, March 2010

Other articles you may be interested in: