Home » Change Leadership, Employee Engagement, Strategic Communications
Harnessing Office Politics to Help Drive Change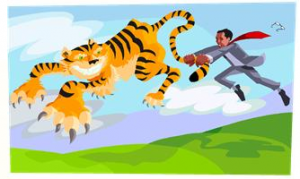 The term office politics is often cast in a negative light. However, it can be a powerful force for positive change within the workplace when wielded by a skilled leader. The term refers to the strategies people use to garner favor within the workplace. While it may not be spoken aloud, every organization has an invisible and pervasive political realm. Leaders who can master it are in a far better position to effect change and influence the outcomes of their initiatives.
Politically-savvy leaders reach out, engage others, and create active, ongoing relationships — relationships they sustain even when there's no immediate problem. They build relationships with the company's influencers who are clued in to what the business is doing. Politically-savvy leaders tune into what's going on around them and proactively listen to what people are saying.  They are intellectually curious and ask questions on things that interest them.
A leader's political skills are key to not only a successful career, but to driving major business initiatives and implementing change. By combining their knowledge of what the company needs with strong relationships and the ability to influence others, politically-savvy leaders are able to produce results.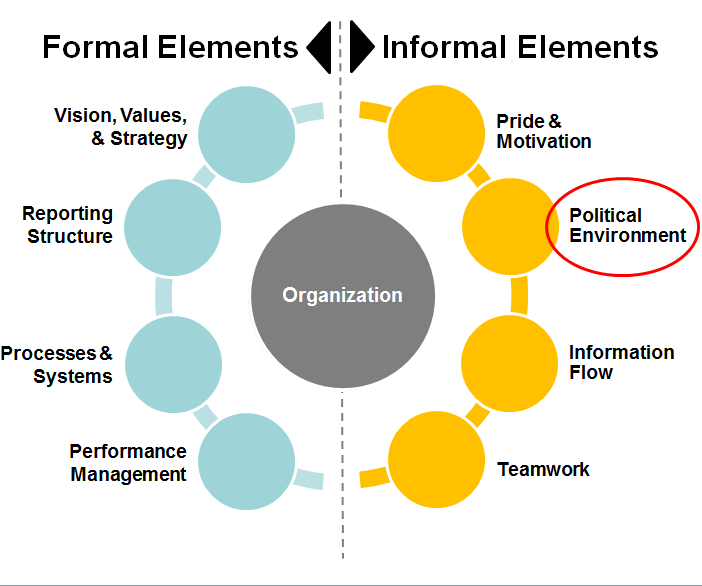 Leaders who have political power enjoy many benefits: increased influence among stakeholders, others who listen keenly to what they have to say, disagreements that are often resolved in their favor, and often recipients of needed information, resources, time, and attention. Conversely, when leaders withdraw from the organizational give-and-take or don't build productive ongoing relationships, they are making themselves and their teams less effective than they could or should be.
So how do leaders master the political realm? Here are guidelines that can help leaders exercise influence in political environments without playing negative office politics:
Build ongoing, productive relationships with everyone you need to do your work, as well as those who need you, not just those you like
Keep your efforts clearly and obviously focused on the ultimate good of the enterprise
Work with others for mutual advantage, not just your own
Conduct yourself according to a set of standards important to you — honesty, forthrightness, openness, dependability, integrity — no matter what others do
Don't make disagreements personal or let them become personal. Well-intentioned people can disagree and still respect each other
With acknowledgement to Linda Hill & Kent Lineback for their Stop Avoiding Office Politics article recently published on the HBR Blog Network
Related posts:
leading change
,
office politics
,
political environment