Home » Recently Published Articles, Human Capital Management, Leadership, Popular, Talent Management
The Path of Uncommon Leaders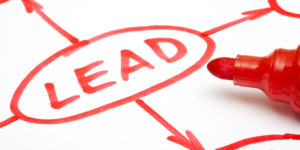 He had all the aspirations of a normal boy. He wanted to play football, though not the American version. He wanted to have a career. He wanted to get married someday, and he didn't have any advantages to help him.
As it turned out, he achieved a great deal more. At 19, he began his career as a motivational speaker. When he was 23, he founded an international non-profit organization, and two years later he added another one. Along the way, he earned a Bachelor's degree in accounting and financial planning.
Such a path is not unusual for entrepreneurs. In fact, one might say, it's to be expected. But what makes this young man's story unusual is that he was born without the advantages that you had.
In his case, his life began with no arms or legs.
You know him as Nick Vujicic. His companies, Life Without Limbs and Attitude is Altitude have enabled him to speak to thousands of audiences in nearly 60 countries on five continents. It is believed that one billion people – almost 14% of the world's population – know who he is.
We admire someone who has accomplished so much in such a short time, but his extraordinary disabilities put our own limitations into perspective. It makes us realize that what we think of as challenges are really nothing of the kind.
Nick wasn't always optimistic. He tried to kill himself when he was ten by drowning in six inches of bath water.
Even if you're only a little bit inquisitive, it makes you wonder how he went from such a desperate view of his own life to a place where he was able to influence tens of thousands of others not to give up on theirs. If you've ever watched any of his TEDx Talks, then you'll know that in addition to his faith, he learned to focus on what he had and could do, and not on what he didn't have or couldn't do.
Stephen Covey, in his bestseller The Seven Habits of Highly Effective People, talks about the same principle. He refers to the two perspectives as the Circle of Influence and the Circle of Concern.
The Circle of Influence is what you can do, and the Circle of Concern is what you can't.
If anyone had a reason to focus on what he couldn't do, it was Nick. Instead, he chose to think about what he could; and as a result, he experienced what psychologists have known for years – that you get more of what you focus on and less of what you don't.
Uncommon leadership
By definition, Nick is a leader because what he does influences the behavior of others. What has made his leadership uncommon, however, is that it has come in a way that we wouldn't expect.
Typically, leaders go to the best universities, rise through the ranks or form companies that create products that benefit the lives of millions of households.
Nick has turned all that on its head. His university was comparatively average; in the "top" 400 in the world. He didn't rise through the ranks of a multinational company and, apart from his books, his products won't be found in the cupboards or closets of his "customers;" but there's no question that he has had at least as much impact, if not more, on the lives of ordinary people by following a non-traditional path.
Henry David Thoreau, perhaps best known for his book On Walden Pond, had this to say: "If a man does not keep pace with his companions, perhaps it is because he hears a different drummer. Let him step to the music which he hears, however measured or far away."
Thinking about you
Have you ever thought to yourself that if you had a disability that that would give you some kind of advantage – the motivation maybe – to become a leader or a better leader?
The truth is that Nick got to where he did by figuring out what he could do with what he had and from that he worked out what he had to do next to achieve the things that earlier he had thought were impossible.
You can do exactly the same thing; but rather than wishing that you had more challenges or different ones, you simply need to set your sights higher.
What can you do?
What can you do that someone without arms or legs can't do?
What can you do that someone who is blind can't do?
What can you do that someone who is deaf can't do?
Make a list of your abilities.
Compile a group of examples that illustrate how you have influenced people in the past; that is, those things that you have done that have caused others to do one thing rather than another and which yielded better outcomes as a result.
Then do a content analysis. Look for what each of those stories has in common with the others. In this way you'll be able to identify your leadership tendencies.
What's holding you back?
Now make another list. Put on it the things that you are doing right now that are preventing you from being the leader that your past experiences have shown that you can be.
And then, like Nick, start focusing on what you can do. Discipline yourself to do this daily.
Listen for that different drummer.
Step to that beat.
Become the uncommon leader.
Other articles you may be interested in: