Home » Employee Engagement, Recently Published Articles, Business Transformation, Learning & Development, Management, Talent Management, Team Effectiveness
Course Corrections: An Alternative to Organizational Reinvention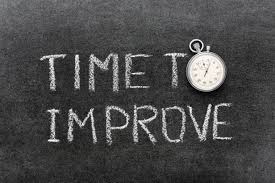 Many believe that organizations have to continually reinvent themselves in order to keep up with all that is changing around them. They point to the fact that those who cling to the status quo eventually die or are acquired by those who don't, and they often – quite proudly – point to themselves as the poster child of what effective organizational change looks like.
All is not what it seems, however.
The truth is that whether organizations want to change or not, they still do. It doesn't matter if they do so deliberately or accidentally; it's inevitable that they will. That's because change is required to maintain the status quo.
Think about what your place of work would be like if no one changed anything. On the surface, it would appear to be just ticking over; the same thing day in, and day out. If you dug a little deeper, however, you'd discover that people came and went. They got promoted or retired. Some left to become consultants. Maybe you are one of their clients.
You see, it's the really dramatic changes that get all the press. It's the euphemistic "restructurings" that we remember because of all the jobs that were lost as a result.
So it doesn't matter if your organization experiences a turnover of employees through the less dramatic attrition or through a headline-making merger. Change still occurs.
Let's say for the sake of argument that you have a workforce that's so loyal no one ever leaves. Setting aside promotions and the hiring of new people, everyone in your company gets older. That implies greater experience, more maturity, and better decision-making. All of those things reflect changes that have occurred.
Time waits for no one.
So you can see that it's really impossible to stand still. Whether you want to or not, you will change, for good or for ill.
The question then is not "if," but "how."
Two camps
There are essentially two camps when it comes to deliberate organizational change. One gets a lot of attention; the other much less.
The former promises the greatest results, but also requires the greatest upheaval. Business Process Re-Engineering (BPR) is a perfect example, made popular in the 1990s. Another one, called Matrix, was developed in the 1960s. It was created for a specific purpose under very special conditions; in other words, not for anyone else.
The latter, the camp that you rarely hear about because it seems so ordinary, is what you might call Course corrections.
Think of it like this. When a rocket blasts off from Cape Canaveral, small adjustments are made to its trajectory to keep it on course. Mission Control doesn't wait for it to be millions of miles off track before introducing a massive change to bring it back to where it should be. Oddly enough, however, it's that approach that attracts senior executives.
You already know the reasons why that happens, so instead of focusing on them, let's instead think about how to use these course corrections to bring about the kind of change in your organization that you want.
Course corrections
To refresh your memory, let's go back to BPR for a moment.
The basic idea behind BPR was to break up everything you did. Then, radically redesign it from scratch so you could obtain the greatest value when you put everything back together again.
But what if you could obtain improvements like this without the internal acrobats that BPR suggested? What if positive change could come about almost naturally? Don't you think that would be far more effective in the long term, be cheaper to implement, and garner more buy-in?
How could that work?
It's simple, but let's be clear. Simple doesn't mean easy; but neither does difficult mean complicated. Don't get these things confused.
Here's the simple answer:
Ask each of your employees – everyone from you south, and from you north in your organization – to identify a way that he or she can improve by (drum roll, please) one percent.
That's it.
A measly one percent.
They should have no problem figuring that out.
They won't feel threatened by it. They'll probably know right away what they can do, and they'll just do it. They can communicate what the change is, and then they can do it, every day. After a period of time, they can illustrate what a difference that one change has made in their performance.
Now you have to remember something. You're not evaluating them on the results of the change, but instead on their consistency in making that change. All they have to do is demonstrate how what they've done is one percent better than what they did.
Of course, there will be those who want to shoot for five or ten or twenty percent. You must resist this because many people can make that kind of improvement over the short term; but one percent applied every day is much more difficult. That's because we live in a society that's not into anything for the long term. If the guy in front of us delays a millisecond after the light changes from red to green, we're onto our horns immediately.
What will a one percent per person change do in your organization?
If you have 10 people, you'll improve by 10%. If you knew an easy way to change your organization for the better by ten percent by this time next year, would you do it?
If you have 50 people in your organization, then you can expect a 50% improvement.
If you have 100 people, then you will improve by 100%.
What if you have a thousand employees?
Do you see the power in this approach?
A one percent change is a course correction. It's a little thing. It's something that everyone can do.
It's easy to understand. It requires no persuasion because you are asking your people to identify it themselves. In other words, it's their idea.
Try it.
You have nothing to lose.
Other articles you may be interested in: