Home » Recently Published Articles, Leadership, Learning & Development, Management, Talent Management
Trends That Will Shape the Future of HR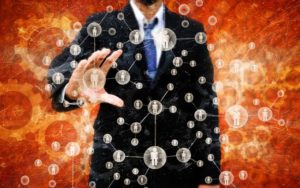 Amid the technological explosion in mainstream media, it's becoming more and more imperative for the HR landscape to ride the tide of the digital era. Essentially, this means making use of new technologies, investing in resource management, and redefining the HR function.
It doesn't matter what the company's business is. Whether it's in car manufacturing or pizza making, those in the profession should know well to adapt their systems, procedures, and policies to such changes that are shaping the future of HR.
As Henry Ford once said, "Coming together is a beginning; keeping together is progress; working together is success." Although many people attribute this classic quote to the concept of team building, it also sums up the levels of transformation that are representative of how organizations continue to evolve from then to now, and in the years to come, which may look something like this.
Data- and Analytics-Driven
It's interesting to note that big data and data metrics are finding their way into the HR department nowadays—bringing the HR function to something that leans toward the scientific discipline.
HR professionals could leverage data-based methods or software to help them find the perfect talent for their organization, or motivates employees to stay in the organization. There will be a massive demand for data analysts who can interpret and use all the data collected to chart future directions for the company.
Here's a very likely scenario: HR executives would be relying on data from research studies as they design policies about employees' compensation, promotion, performance incentives, retirement, and the like.
Analytics could also be used to identify which part of the organization is prone to high levels of turnover, which forces are driving the turnover, and what measures could be taken to turn things around.
Integrated Work-Life Principle
HR has seen a shift in objective—from the work-life balance that was being preached by wellness experts to the work-life integration mindset that modern enterprises are now trying to promote.
Drawing the line between working and living one's life is becoming increasingly hard, especially because technology has become so ubiquitous.
Since everybody wants to be technologically capable, HR teams are trying to be more creative in bringing these tools to the workplace. Ever imagined using a company-sync smart watch to log in to work and going straight to a client meeting after doing some parenting tasks?
That idea may not be so far-fetched at all if we come to think of it. This only shows that a piece of gadget could be an essential companion for work and in everyday life, not to mention HR teams being able to track and record the productivity of their employees.
The Rule of the Freelancers
Businesses are recognizing the value of hiring independent contractors and outsourcing providers on a per-project or seasonal basis, which is a huge money saver indeed.
Members of the so-called contracted workforce are not considered employees, so they aren't placed on the company's regular payroll. Meanwhile, freelancers and outsourcing partners do not have their hands tied working for a single company, with not much flexibility in earning additional income from other job sources.
Now, this may sound very surprising, but there are even claims being made by industry experts about the possibility of outsourcing HR work to partner agencies or HR firms. This trend may be possible if technology use is further expanded to provide employees more access to HR processes and services—taking the bulk of work off the HR department.
For its part, the in-house HR has to make sure it can handle the remote work setup, taking into account the fact that while independent contractors are not the core workforce, their contribution to the company is just as valuable.
Moreover, it would take a lot of resourcefulness and a proactive nature among HR professionals to look for solutions to possible issues in communication with or in the delivery of expected results from freelancers.
Improved Employee Experience
To motivate employees, HR needs to have the initiative to shake things up in the organization for all the good reasons, whether it may be to develop a more collaborative culture through social media-inspired forms of engagement and knowledge sharing, or to create an atmosphere that's conducive to both freedom of expression and accountability at work.
This goes without saying that employees from all sections within the organization need to be represented fairly in talent management decisions, policies, or processes.
It's a little ironic to say that despite the changing perspective, HR remains true to the same, old concept of people management, and yet it is transforming into something more than that.
The truth is, the dynamics of HR are becoming so complex that it would be unwise to isolate the HR organization from new methodologies in today's grand scheme of things.###
Other articles you may be interested in: