Home » Change Leadership, Strategic Communications, Recently Published Articles, Business Transformation, Culture
Five Reasons People Don't Like Change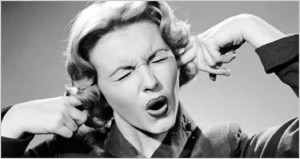 Projects are about improving or fixing things. So it should be easy to get people excited about the change that comes from the completion of a project, right? Not really. People don't like change. Maintaining status quo is easier. Here are some top reasons people are resistant to change:
Our brains are wired from way back in caveman times for fight or flight whenever there is something new in our life (in caveman times, this new thing might have been an animal wanting to eat us so flight from the danger was a good idea!). Neuroscience tells us that we react before we think. Our first reaction is to say no to change. And now we have the perception that we don't want to change, and that change is bad. And our perception is our reality. There are uncertainties around change. We don't know how things are going to go after the changes are put in place. Uncertainty is scary.
Preparing for change requires a lot of work. We must learn new processes, systems, and new ways of doing things. This is usually on top of our day jobs. This causes anxiety – what if I can't do my job as well after the process changes? What if the new system is impossible to use (while "user-friendly" may be in the requirements, it isn't always the reality). What if I must do more work after this change?
The organization's leaders usually tells us why the change is good for the business, or sometimes not. But what does it do for me? We don't always get that message and let's face it, "what's in it for me" matters. We must take time out of our very busy schedules to get ready for the change so it helps to have strong motivation. Sometimes leaders don't provide that motivation.
Many of C level leaders in organizations didn't get to the top by worrying about people's feelings. They are not the touchy-feely type (though there are exceptions). They do know how to network and they can be friendly but the CxO doesn't need to be expert in HR. Worrying about whether the people of the organization have concerns about the major changes often isn't at the top of an executive's to-do list. Unfortunately, you can't ignore that the people of the organization have to change and there are going to be some negative opinions about almost any change.
It could be that the people understand and want the change. However, if the organization has a track record of failed changes, there is no trust that this project is going to succeed or even be completed. No one likes working hard toward something that is likely to be abandoned or just won't work.
Change Management theories tell us that the leaders of the organization must convince people who the change is great, will be successful, and will provide great improvements to the lives of the employees. Here are some ways to help motivate employees to embrace the changes your organization needs:
Cleary communicate the need for change early and often. Ensure that the people understand why we are doing this.
Talk with employees to understand their anxieties, concerns and issues around the change and determine actions required to address the issues. Don't assume others have the same perception you do.
Work toward the answer of "what's in it for me?" The answer is not about the company, it is about how the individuals can see personal benefit from the change.
Monitor progress in preparation for the change. People need to be as proficient as possible when the change is implemented. This means paying careful attention to training needs to get people to full competency. But before you train them, check on their internal desire for the change. Training someone who does not want the change is ineffective.
Try promoting the change like a marketing campaign (with the employees as the target market). This can work wonders. A large organization that conducted a very successful transformational change across divisions around the globe had every leader marketing change in their areas. From the start of the initiative to the final phase, they ran a change campaign "selling" the benefits of the change to the people. Significant organizational change across the enterprise is usually the most risky and problematic, yet this organization understood how to ensure success by:
Tying strategic goals to the initiative
Clearly communicating the benefit to the business and inspiring people to embrace the change so the organizations could stay ahead of the competition
Tasking leaders and manager to determine personal impact and benefit to their direct reports and communicating these to employees
Clearly, constantly and consistently communicating progress and successes along the way
Conducting face-to-face meetings with employees to understand and address issues and concerns
Other articles you may be interested in: