Home » Employee Engagement, Culture, Human Capital Management, Management, Talent Management
Social Recognition: Harnessing the Power of Social Media to Engage Employees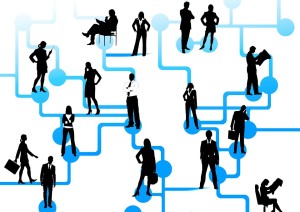 Social media has become an important, daily part of our lives. Think about it for a moment: you, your friends and colleagues have smartphones, tablets or laptops, which are used to access Facebook, Snapchat, Twitter or other social media accounts. While use is not uniform – and never will be; and whether you like it or not, there are a very significant number of social media users out there. With the number of digitally-reared Millennials firmly embedded in the workforce, and an increasingly influential Gen Z, the number of social media users will only continue to rise.
However …
Many organisations, however, are governed by older leaders, members of Gen X or Baby Boomers. They can be less appreciative of the benefits of social media, especially of its use in the workplace. As they move aside a new cadre of leaders will take their place. These leaders will have a deeper understanding of the power of social media and its possibilities. When the organisations they lead begin to harness the power of social media their organisations will reap great benefits.
Social Recognition: Harnessing Social Media for Business
An important business-orientated variant of social media to emerge in recent years is Social Recognition. It can be implemented across an organisation and configured to offer its members a Facebook-like social media platform.  As its primary function is recognition, it will be used to say 'Thanks' to colleague for a job well done. These messages of recognition can be expressed in terms of an organisation's values. In one simple move, social recognition encourages the value statement hanging on boardroom walls across the country to be place at the beating heart of an organisation. In turn, an organisation's values can then be used to drive its cultural vision.
Social Recognition: How does it Work?
A social recognition solution – like Kudos Social Recognition, can be deployed using existing desktop/laptop computers, tablets. Its support will be further enhanced by allowing access via an individual's smartphone. When a colleague witnesses another colleague doing something which merits thanks they use social recognition to say what the thanks is for and how it links to organisation values. A suitable recognition message is then sent, which will be seen not just by the recipient but by the whole company.
Recognition and appreciation can rapidly form a virtuous circle. Those who receive thanks comment to those who recognised them, thanking them for having noticed their work. In turn, other colleagues are encouraged to affirm these messages and to look for the opportunity to send messages of recognition themselves.
The power of a 'Thank you'
These 'Thank you' messages are powerful things! They identify those colleagues who are capable, hard/smart-working colleagues and who add value to the business. Recognition messages are further magnified if your social recognition platform allows others to see you have received recognition: especially if a manager or supervisor is thanking you or they can easily see that you have received recognition. Equally, those who do not receive messages of recognition can be identified, the reasons explored and, if necessary, support/training given.
Social Recognition: Supporting Organisational Health & Building Community
Social recognition has the power to support all members of the workforce – management teams, special project groups and individuals. It works by providing three key essentials for good organisational health and community growth:
Recognition of individuals and teams by their peers and managers
Communication of best practice and of organisational culture
Supporting and modelling good ideas and behaviours to other colleagues
'Taken together, these three essentials help to build an organization into an increasingly caring and healthy community.'
A well put together social recognition solution benefits staff members and the organisation as a whole. It provides a forum for good news stories, creates moments of celebration and drives the behaviours an organisation. Ultimately, a more contented workforce will benefit the customer. If the customer is happy your bottom line will be smiling too!
The Benefits of Social Recognition – Identified by Users
Organisations who are already using social recognition see a positive impact across their workforce. Here are some examples of the positive comments we encountered from companies after implementing social recognition:
Employee self-confidence rose
Employees were more inclined towards discretionary effort
Employee turnover was reduced, as was absenteeism
Individuals were introduced to one another, helping staff who didn't know one another previously to put faces to names
Poorly performing teams were steadily moulded into more focussed, stronger teams
Staff told others outside the company that their company was a 'great place to work'
These positive features created further benefits including a supportive, nurturing work environment valued by colleagues, which they wished to remain part of. It also contributed to the well-being of colleagues: a 'Thank You' a day helped to keep the doctor away! 'Social' was also used to support the communication of specific company initiatives (support of charities etc.). Finally, it led one HR department to make social recognition central to their on-boarding process.
The Takeaway
The use of social media is rising, pushed by Millennials and Gen Z – who will constitute the majority of the workforce by 2020. Outside of work they are avid social media users: they expect to be able to 'Communicate'. So, why not harness this situation by
implementing social recognition in the workplace.
It gives organisations a tool with which to recognise their people for the great work they do. In turn, this creates an environment which drives organisational engagement and cultural development in a direction governed by the organisation – and informed by its workforce. This creates the kind of workplace that all staff want to be part of, long-term.
Implementing social recognition builds not just a good work-place, but a great place to work, staffed by engaged employees, ready to go the extra mile. This is the foundation for a positive customer experience, which leads to added shareholder value.
Other articles you may be interested in: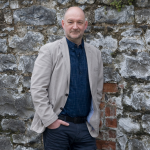 Paul is a partner and consultant/trainer with
Gift Innovations
– a rewards and recognition company based in Limerick, Ireland. He assists organisations to develop a culture of appreciation by recognizing and rewarding behaviors, which support company core values. Paul also lectures in theology and religious studies at the University of Limerick and publishes in the areas of church leadership and governance. Contact Paul at:
paul@giftinnovations.ie