Home » Employee Engagement, Culture, Human Capital Management, Leadership, Management, Talent Management
Capitalizing on a Creative Culture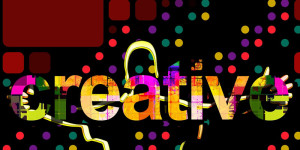 In the book The Competitive Advantage of Nations, Michael Porter suggests that differentiation is one way that companies can set themselves apart from competitors. While some advantage may be possible at a national level due to inherent natural resources, for example, we now know that this, as well as all the other means he suggests, is ineffective at an organizational level. That's because the ability to do it isn't limited to one company. Any of them can do it with good leadership.
To look at it another way, all of its competitors can replicate it. The fact that they do or don't doesn't change that fact, and it's a fool's paradise to assume that because it hasn't happened yet, that it won't.
Take Microsoft, for instance. Its Windows operating system dominates about 95% of the market; but there are more people in the world without computers than there are those who have them. A new player could shatter their domination.
And what about the Internet itself? It more than doubles in size every year. That's been the trend almost since it began, and it's expected to continue like this for the foreseeable future.
If that sounds like a monumental change, then consider this: There are still more people who aren't connected to the Web than who are.
So while it may look as though some companies have sewn up their niches, the truth is that the scope for radical change in their markets demonstrates that they are really just as vulnerable as anyone else.
There is one thing which your competitors can't copy, however; not exactly. It's your people. They may have a culture that is similar to yours, but the employees who work for them do not work for you, and that means that the two are different. That's not the same thing as saying that because they're different you have an advantage. It's entirely possible, even likely, that you and one or more of your competitors with similar organizational cultures are performing equally well. It only means that the people who make up that culture are different.
Capitalization
When we speak of capitalization, we're generally referring to the steps we need to take in order to monetize our assets. In organizations, the term means so much more. It means doing the most good with what you have. That's why a creative culture is so valuable. More good can come from it than from one that is demoralized and demotivated.
How could an organization become so negative? Things like broken promises would do the trick. Unfair pay and benefits is another one. Blaming employees for organizational failure is common, too.
Less obvious, however, is demanding more and more results from people without investing anything in them. Stephen Covey, in his book The Seven Habits of Highly Effective People, refers to this as withdrawing from people's emotional bank accounts. You have to make deposits before you can withdraw anything. And if all you do is withdraw, then there will come a time when you are overdrawn.
The opposite of that is to invest in them. Investment can be training, profit-sharing, flexibility in their schedules, and so on.
Covey refers to this as "sharpening the saw." The basic idea is that you do whatever is necessary to make sure that you can function at the highest level possible on all fronts. Although his book is aimed at personal performance, this is a habit that organizations can adopt as well. The surprising thing is that so few do.
Creativity
Creativity is a by-product of a sharpened saw. If you're a lumberjack, then you know that your livelihood depends on how many trees you can fell in a fixed period of time.
Imagine the 19th century pioneers who needed to build log cabins for themselves and had to do so before the onset of winter. Which of these do you think occupied their minds the most: The interior décor, or erecting the walls, putting on the roof, and making it watertight and dry?
Too many organizations are worried about appearances. They'd rather be seen to be doing the right thing, than doing it. They prefer to create pretty reports with 3-D charts in multiple colors that use fluffy language to describe unachievable strategies and make promises they can't reach.
Culture
Culture, good or bad, is a perception that a group of people have of themselves collectively within the context of where they meet, whether it's at work or in society. It's also learned by observing what behaviors are penalized or rewarded.
In this context, a truism springs to mind – that, "one man's junk is another's treasure." In other words, penalties for some will be considered rewards by others. Quite often, this will depend on who is handing them out.
For example, during WWII prisoners of war received Red Cross parcels that contained food; among it, chocolate. This was a welcome connection with home.
Not all of these packages ended up in the hands of the prisoners, however, especially towards the end of the war when food became short in the enemy camps.
If that same chocolate was taken by the enemy and then offered to an allied prisoner of war, would he consider it to be a reward?
If you want to capitalize on a creative culture in your organization, then you have to do all you can to make its environment one in which it can thrive. You have to feed it; to invest in it; to make deposits.
If, instead, you only take and take and take, then you'll stifle innovation. It will have the same effect as withholding water from a shrub.
People will be afraid to take risks because of the penalties they may incur if they fail. The end result will be that the culture will implode. It will collapse on itself. Your employees will be so busy looking after themselves that they won't have the mental space to think about how they could blossom. Instead they'll be more concerned about preserving their roots.
Other articles you may be interested in: