Home » Change Leadership, Strategic Communications, Recently Published Articles, Information Technology, Culture, Leadership, Management
"But I Don't Want a New Computer!" A Lesson in Change Resistance and Productivity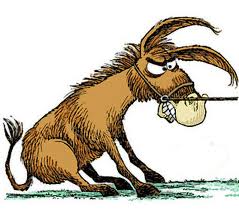 How often have you heard someone say they didn't want a new computer when you announced that the old ones would be replaced? At the risk of sounding like an ageist, those under 35 probably cheered; those 35-50 may have smiled, and at least some of those who still had a little ways to go before they could retire may well have told you that they were happy with the one they had.
It doesn't have to be a computer. It could be a smartphone. Some companies replace them every year. That's because new deals are to be found which enable them to reduce their costs, or at least that's how it looks on the face of it.
The typical response to those who are a bit older is that "you can't teach an old dog new tricks," or words to that effect. Another idea is that people are afraid of change. Neither of these statements is true. Old dogs can learn if they want to, and quite often it's not the change that people fear. Instead it's that they aren't given the time, the resources, or both to cope effectively with the impact it will have on their lives and those of their families.
You see, if you've been planning the changes from the beginning or have been involved in that process yourself, then you not only know how it's likely to affect the company, but also what you'll need to do to adjust to it yourself. In fact, you've probably started to make certain arrangements in your own life already. But for those who haven't had that opportunity, nearly all of them will become anxious; not just those who are a little older than you.
The usual approach to convincing those who are reluctant to give up their old technology is to lay out the argument; to make the case for it. At first, an appeal might be made to their vanity. "You don't really want that old thing anymore, do you?"
When that fails, then all the reasons about how it will help the company and improve individual productivity are wheeled out.
Failing that, the idea of being the only person without a new one is held up as a fate worse than anything imaginable, as if such novelty wouldn't appeal to people who want to hold onto their old computers.
Sometimes the resistant person is allowed to keep it until the very end – the last one before the transition is complete. Often, there is no warning at all. On Friday, the old technology is still there comfortably situated on his / her desk and by 8:00 Monday the new technology has replaced it. Those who couldn't wait are excitedly unpacking boxes, connecting cables, personalizing to the extent possible, and exploring the options. The ho-hummers are busy trying to get whatever there is to work with the minimum of functionality. But those of the I-don't-want-a-new-computer school often don't know where to start. And that's why you get resistance.
It's worth noting that this scenario could be played out with any age group. Some people love new gadgets. They have to have the latest thing. Some people are happy to learn a completely new way of doing things once or twice, but become frustrated when it happens all the time. The annual change in cell phones is a good example.
A new phone contract may save on monthly charges, but it fails to consider how much productive time is lost while people figure out how to get their phones from "factory settings" to what they had in the old model. Same thing happens with a new computer. Personalization, which is more than loading your favorite screensaver, takes time away from doing the work you hired them to do in the first place.
But it does something that is much more serious even than that. It takes away their focus. If the equipment upon which your productivity lies inhibits that, then that can add to your frustration and stress. That's one reason why people resist new technology. It gets in the way of doing what's really important.
How can you deal effectively with this? How can you get your employees to embrace new technology instead of fighting it tooth and nail? The answer is to forget the logic. Logic is the same thing we all use to justify our behavior. It's the rare individual – that means that it's not true of you – who makes a non-emotional decision.
Emotions are about feelings; feelings about yourself. When you're offered some new equipment, how does it make you feel?
Think about the car you want to buy or the house you've set your heart on. Did you notice the operative word in the previous sentence? It's heart. That's emotion. If your heart wasn't in it, then you wouldn't want it.
Still skeptical? How would you feel if you were told that instead of getting the latest computer, you were going to be given a typewriter? (If you're too young to know what that is, then Google it.) And how would you feel if the rationale for such a decision was that there were others in the company who needed a computer more than you did? Whatever feelings you have, from anger to gutted – these are all emotions.
What emotions do those who don't want new technology experience?
Perhaps the most prominent among them is fear. It's not fear of change, but fear of what they'll have to do in order to do their work. The pressures of success are high. Doing well at work is something that dominates the minds of many. Changes in technology prevent that from happening, and if productivity targets aren't lowered accordingly and for a sufficient length of time for the use of that new technology to become routine, then it adds to whatever stresses are already felt. That creates anxiety, and that lowers productivity and increases fear. It's a vicious cycle.
There's a story in the Old Testament that illustrates this perfectly. The Israelites were enslaved in Egypt. They had to produce a certain number of bricks every day. When Moses and Aaron went to Pharaoh to ask that the people be allowed to go into the wilderness to worship God, the king got it into his head that the Israelites had become lazy; and so he increased the quota. He also made them gather their own straw, the ingredient that helped the mud to bind together as it dried.
When you change technology in your company, but fail to allow productivity to decrease until people get the hang of it, you're removing their straw. You're telling them that you've decided to make it easier on yourself by making it harder for them.
What's the alternative? It's pretty simple when you think about it. Allay their fears, not by offering platitudes, but by giving them all the training and support they need to get up to speed as fast as they can and so that they can use the new technology to best effect.
If they know in advance that you plan to do this, and that you can be trusted to deliver on your promise, then you'll find that you get much less resistance.
Other articles you may be interested in: