Home » Change Leadership, Recently Published Articles
Change Management Methodology Roundup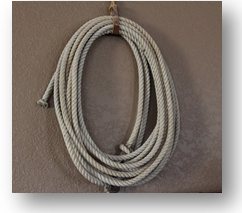 Clients and change practitioners often ask us, "what's the best change management methodology?" Unlike ten years ago, today there is a plethora of change methodologies and models from which to choose.
While the processes, activities, and tools vary by methodology, many of them share the same principles and practices.
It is more important to execute thoroughly and consistently with whatever change methodology you choose than it is to select the right one.
There are good reasons why companies would want to standardize on a single change methodology:
Promotes a common language and way of thinking about change management
Provides a consistent set of activities and tools across the organization
Prevents proliferation of competing methodologies, which cause confusion and waste time
Faster and more cost-effective than building an internal approach from scratch
Below is a summary (in alphabetical order) of change management methodologies – some are classics and some are relatively new. You can't go wrong with any of these.
If your preferred methodology is not on the list, please mention it in the "Leave a Comment" box below.

Being First's Change Leader's Roadmap
The Change Leader's Roadmap (CLR) is a change process methodology, providing strategic guidance and change tools to leaders and consultants designing and implementing change of any size or type. Leaders use the Roadmap to maximize results, land their initiatives on time and on budget, and catalyze new ways of being, organizing, and working.
Developed over thirty years of application in large organizations across all types of industries, government, military, and global nonprofits, the CLR provides the most comprehensive array of change tools for transformation on the market—so you not only know what to do, but how to do it.
Prepare to Lead the Change
Create Organizational Vision, Commitment & Capability
Assess the Situation to Determine Design Requirements
Design the Desired State
Analyze the Impact
Plan & Organize for Implementation
Implement the Change
Celebrate and Integrate the New State
Learn and Course Correct
>> More info about The Change Leader's Roadmap
Boston Consulting Group's Change Delta
Boston Consulting Group's Change Delta framework addresses the main factors why programs fail –  clearly defined milestones that measure progress and commitment of senior leadership – as well as the broader hard and soft sides of change.
The Change Delta framework includes:
Executional Certainty
Enabled Leaders
Engaged Organization
Governance & PMO
>> More info about Change Delta
Bridges' Transition Model
The Transition Model was created by change consultant, William Bridges, and was published in his 1991 book "Managing Transitions." The main strength of the model is that it focuses on transition, not change. The difference between these is subtle but important. Change is something that happens to people, even if they don't agree with it. Transition, on the other hand, is internal: it's what happens in people's minds as they go through change. Change can happen very quickly, while transition usually occurs more slowly.
The model highlights three stages of transition that people go through when they experience change:
Ending, Losing, and Letting Go
The Neutral Zone
The New Beginning
>> More info about the Transition Model
ChangeFirst's People Centered Implementation (PCI) Model
People Centered Implementation (PCI) describes six Critical Success Factors that you can use to deliver successful change at both an organizational and local level. These factors have been translated into a robust process which covers the key areas of implementation that Change Leaders need to excel at, in order to develop the critical mass of commitment required to succeed. The six Critical Success Factors are:
Shared Change Purpose
Effective Change Leadership
Powerful Engagement Processes
Committed Local Sponsors
Strong Personal Connection
Sustained Personal Performance
>> More info about ChangeFirst's PCI Model
Emergent's Accelerating Change & Transformation (ACT) Model
Accelerating Change & Transformation (ACT) is Emergent's proprietary model for planning and implementing strategic change management in support of business initiatives. It includes six practices which are supported by numerous best-of-breed activities and tools. The ACT model has been honed over years of use on Fortune 500 and mid-market client projects.
Plan the change
Create a sense of urgency
Lead the change
Engage the people
Align systems and structures
Sustain the change
>> More info about the ACT model
General Electric's Change Acceleration Process (CAP)
GE's Change Acceleration Process (CAP) is a framework and toolkit for successfully implementing change. It is a non-linear model that focuses on making sure all the elements are considered and in place for a successful transition. Cap's activities include:
Leading Change
Creating A Shared Need
Shaping a Vision
Mobilizing Commitment
Making change last
Monitoring progress
Changing Systems and Structures
Implementation Management Associate's Accelerated Implementation Methodology (AIM)
IMA's Accelerating Implementation Methodology (AIM) is a 10-step change management approach associated with planning, implementing, and monitoring any change or initiative. The 10 steps are:
Define the change
Build agent capacity
Assess the climate
Generate sponsorship
Determine change approach
Develop target readiness
Build communications plan
Develop reinforcement strategy
Create cultural fit
Prioritize action
Kotter's 8-Step Process for Leading Change
Dr. John Kotter's 8-Step Process for Leading Change focuses on the importance of gaining buy-in. It is relatively simple to understand and works well in organizations that are organized in a relatively narrow organizational structure. The selling point is its simplicity, memorable eight steps and basis in Kotter's thirty-plus years of research into organizational change.
Establish a sense of urgency
Creating the Guiding Coalition
Developing a Change Vision
Communicating the Vision for Buy-in
Empowering Broad-based Action
Generating Short-term Wins
Never Letting Up
Incorporating Changes into the Culture
>> More info about Kotter's 8-Step Process
Kubler-Ross' The Change Curve
The Change Curve is widely used in business and change management and there are many variations and adaptations. It is often attributed to psychiatrist Elisabeth Kubler-Ross, resulting from her work on personal transition in grief and bereavement. It is used to understand the stages of personal transition and organizational change. It helps you predict how people will react to change, so that you can help them make their own personal transitions, and make sure that they have the help and support they need. The phases are:
Shock
Denial
Anger
Fear
Acceptance
Commitment
>> More info about the Change Curve
LaMarsh Managed Change Approach & Methodology
Lamarsh's Managed Change Model is both scalable and adaptable to implement change at any level. Managed Change supports large, complex, enterprise-wide implementations in global organizations as well as personal challenges.
Identify the change
Prepare the change
Plan the change
Implement the change
Sustain the change
>> More info about LaMarsh's Managed Change Model
Lewin's Three Stages of Change
The Three Stages of Change is one of the cornerstone models for understanding organizational change, and was developed by Kurt Lewin back in the 1950s. His model is known as Unfreeze – Change – Refreeze, refers to the three-stage process of change he describes. Lewin, a physicist as well as social scientist, explained organizational change using the analogy of changing the shape of a block of ice.
>> More info about Lewin's Three Stages of Change
PRITCHETT's Change Management Model
Founded in 1974 by Price Pritchett, Ph.D., PRITCHETT earned its reputation from groundbreaking work done in the areas of change management and merger integration. Known for their no-nonsense approach to complicated issues, PRITCHETT's Change Management Model provides a simple phased approach for managing both the project and people sides of change initiatives. Their methodology consists of four phases:
>> More info about PRITCHETT's Change Management Model
Prosci's ADKAR
The ADKAR Model was first introduced in 1999 as an outcome-oriented approach to facilitate individual change. The model has taken hold as an easy-to-use and proven Change Management method, and is now one of the most widely used change management models in the world.
Effective Change Management requires control of the five key building blocks that form the basis of the Prosci ADKAR Model. The building blocks are:
Awareness of the need for change
Desire to participate and support the change
Knowledge on how to change
Ability to implement required skills and behaviors
Reinforcement to sustain the change
Viral Change
Viral Change uses the power of a small set of well-defined non-negotiable behaviors, spread by small groups of highly connected individuals within the organization. Their peer-to-peer influence – more powerful than hierarchical one – creates new norms, new ways of doing, new cultures.
As a method, the Viral Change journey is divided into five phases, not all of them are as sequential as represented.  The key focus for each phase is described below. The duration of each phase varies depending on where the change process starts. The five phases are:
Discovery
Development
Engagement
Diffusion
Sustain
>> More info about Viral Change
Again, the biggest downfall of organizations is failing to use change management effectively, not so much the methodology they chose.
Other articles you may be interested in: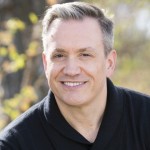 The Editor of
Emergent Journal
and founder of
Emergent
, Jesse is a recognized expert in business transformation. He and his team partner with Fortune 500 and mid-market companies to deliver successful people and change strategies. Jesse is the creator of the Accelerating Change & Transformation (ACT) model and developer of
Change Accelerator
and
Savvy Transition
. Contact Jesse at 303-883-5941 or jesse@emergentconsultants.com.