Home » Employee Engagement, Talent Management, Team Effectiveness
Building a High-Performing Team Means Growing as a Leader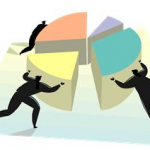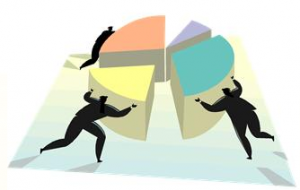 Conscientious leaders know that using team building strategy can be a powerful way to enhance team performance. Team building promotes trust, loyalty, and growth — when combined these elements create an environment where employees feel they are being challenged to perform to the very best of their abilities as individuals and collectively as a team. How do you create this kind of team? It's simple—look inward. Growing yourself as a leader will set the stage for a team-focused culture—one in which both you and your team can thrive.
Below are some leadership tips that if taken seriously, can dramatically improve the way your team operates.
Be Fair. Avoid playing favorites due to a difference in your relationship from one person to the next.  Decisions on task assignments, rewards and other factors should always be based on objectivity.
Be Dependable. Never make a commitment to your staff that you may not be able to back. Similarly, always follow through on what you have promised.
Hold Staff Accountable.  Set proper expectations and hold people to that standard. Don't be wishy-washy in what you expect from your team because it will lead to uncertainty and failure. Similarly, don't accept excuses for a lack of results.  Excuses are things people use to focus blame elsewhere.
Be Accessible.  Proactively promote and share your availability and never make staff feel guilty for the time you have invested in them.
Be Demanding.  Breaking people out of their comfort zones is where true growth takes place.  Regularly give staff the responsibility to engage in activities that get them out of those zones.
Show Appreciation.  Keep in mind that people don't leave companies for more money, they leave for more emotional strokes.  Stay connected with your team and sincerely reward them for going above and beyond.
Support Self Esteem. Be tough on your measurements, yet soft on the person.  Fix the problem while protecting the person's most valuable asset—their identity.
Lead.  Develop a formula for how each person can achieve their goals.  Be clear regarding your standards for how they should follow that formula.  Over time, the formula will be internalized.
Inspire.  Learn about your staff's personal visions for success.  If you don't take the time to truly understand what it is that keeps them ticking, they view you as more of a problem or a roadblock and less as a solution.
As demonstrated in the iconic 1986 sports movie, "Hoosiers," the best and most successful teams move in the same direction under the leadership of one great leader who understands the importance of fundamentals rather than quick fixes or flashy initiatives. Instead of looking at how to improve each team member individually, look internally. Determine ways you can improve your own skills and then model that behavior. Combined with some of the leadership tips above, you can create a team-focused culture that enables everyone to succeed—not just star players.
Other articles you may be interested in: