Home » Change Leadership, Strategic Communications
Use Mind and Heart Appeal to Create a Sense of Urgency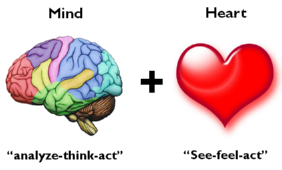 Establishing a sense of urgency at all levels of the organization is a necessary first step in gaining the cooperation required to drive a significant change effort. Half of the companies that fail to affect needed change make their mistakes at the very beginning by not creating an appropriate sense of urgency.
The approach most likely to fail is the one that is purely intellectual, based on a solid business case that has theoretically "compelling" rationale. This is an appeal to the mind only (analyze-think-act strategy). The thinking behind this approach goes something like this: "once people analyze the facts they will realize this change is a good idea and will then act in the initiative's best interest." The problem in failed change initiatives is rarely that the case for change is poorly thought out, or not supported with sufficient facts and analysis. The fundamental problem is that the case is all head (rationale) and no heart (emotion).
Really good leaders will aim to demonstrate change in highly visible ways that inspire people on an emotional level. This is the see-feel-act strategy that appeals to the heart. These leaders will connect to the deepest values of their people and inspire them to greatness. They will make the business case come alive with human experience – by engaging the senses, creating messages that are simple yet imaginative, and calling people to aspire.
It's common for leaders to underestimate how hard it is to drive people out of their comfort zones, or overestimate the extent to which they have already done so. In many cases, leaders and project teams simply lack the patience necessary to cultivate the appropriate level of urgency. Without a strong sense of urgency the broader organizational change effort and subsequent change activities will be significantly compromised.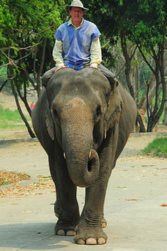 In their book Switch: How to Change Things When Change Is Hard, brothers Chip and Dan Heath use a wonderfully descriptive metaphor of the elephant and the rider, which they glean from psychologist Jonathan Haidt's book The Happiness Hypothesis. Our emotional side is like a 20,000-pound elephant being tenuously controlled by a much smaller rider, who represents our rational side. The size difference makes it very difficult to be the rider, and struggling with an unruly animal can be very tiring.
So, if we want to change how other people behave we cannot forget that they have their own elephants and riders with which to contend. If you want to help people change their habits or initiate a change in the workplace, keep in mind that you will need to appeal to both their elephants (heart and emotion) as well as their riders (mind and rationale) when motivating them to change their work or their behavior.
To summarize, you need both heart and mind appeal in order to create the sense of urgency necessary to successfully drive your change initiative. If you would like expert help in creating a compelling business case and establishing a sense of urgency for your change initiative, contact us.
Other articles you may be interested in: