Home » Change Leadership, Research & Studies, Change Management Tools
Don't be a Statistic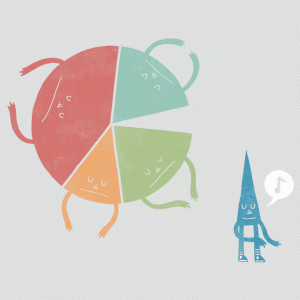 THE IMPORTANCE OF ORGANIZATIONAL CHANGE MANAGEMENT IS CLEAR:
More than 80% of CEOs say change management is a priority
80% of CEOs cite the ability to adapt to change as a source of competitive advantage
Almost all CEOs expect that, over the next three years, their organizations' need for change management will increase
25% of CEOs expect that their organization will launch a change management function in the next three years1
YET…
Change literature regularly quotes failure rates of between 60% and 90%2
McKinsey found that some two-thirds of all change initiatives failed3
Bain and Co claim the failure rate is 70%4
The failure rate rises to 90% for culture change initiatives5
CONCLUSION: Most organizational change is not managed well.
Don't be a statistic!

References:
1) BearingPoint (2009) Building your internal change capability. Insight White Paper.
2) McKinsey & Company (2008) Creating Organizational Transformations. The McKinsey Quarterly, July, 1 – 7.
3) Burnes, B (2009) Managing Change (5th edition). FT/Prentice Hall: London.
4) Rogers, P; Meehan, P; and Tanner, S (2006) Building a winning culture. Bain & Company: Boston, MA, USA.
5) Senturia, T; Flees, L; and Maceda, M (2008) Leading change management requires sticking to the PLOT. Bain & Company: London.
Other articles you may be interested in: